carens 2017
According to some critics of the automotive world, Kia Carens is unlikely to be similar to the Active Tourer BMW 2 Series. This is similar to that in the upgraded version.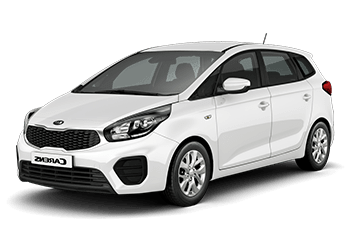 According to information provided by the car manufacturer on the Internet and cyberspace, the Kia Carens will be marketed all over Europe by the end of the year. This model, also called the Kia MPV, uses the new Tiger Nose, a new front and rear bumper, 16, 17 and 18 "aluminum wheels with new designs and a blue one called the Mysterious Blue. .
Kia has not yet released an image of the interior, but according to the company, the seating of seven seats with black or fiberglass covers and a carbon-fiber dashboard with shiny black parts in different places are considered for the new carne. Has been.
Items that have been upgraded include chairs with new features, a 7 or 8 inch HMI touchscreen (this is a human-machine interface that refers to the interface that is created between the operator and the controller.) With the navigation system The TomTopM is a rear view camera and is compatible with Apple CarPlay and Android Auto systems. Some models also come with the professional JBL Premium Sound audio system, with a subwoofer, amplifier and six speakers.
The most affordable Kia Carens 2017 car comes with a 7.1-liter, 114 hp diesel engine that comes with a six-speed manual gearbox. Gear ratios are reviewed in this model. There's also a stop / go technology and roll-out tires that improve fuel consumption. The car's emissions are also ranked as high as 109 g / km CO2.
Technical Details
| | |
| --- | --- |
| Differential | Front |
| Cylinder | 4 |
| Number of valves | 16 |
| Horse horse | 6500/166 |
| Minimum engine torque | 4700/213 |
| Height | 1610 mm |
| Tire size | 225/45R18 |
| Maximum speed | 200 km/h |
| Acceleration | 10.8 |
| Fuel | 7.9 |
| Tank capacity | 58 |
| Brakes | ABS - ESP - EBD - BAS |
| window | Electric |
| lamp | LED - Front fog |
There are currently no sales conditions for the selected car
Some text some message..