sportage 2017
Kia Sportage is a cross-country compact car produced since 1993 by the Korean automaker Kia Motors. Certainly none of Kia's products, like the third-generation Aspire, have been so bestseller in the global market.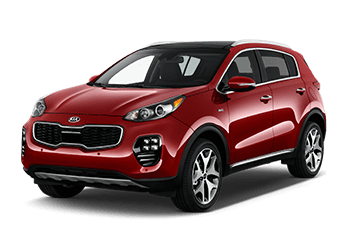 Kia, now under the banner of Hyundai, introduced the new Kia Sportage model, known as the 2017 model, at the Frankfurt Motor Show. Stay connected.
The Kia Korean company unveiled the new generation of Kia Sportu during the Frankfurt Motor Show. Kia, like her Korean brother, is also looking for a common language to make a car design. Kia seems to be struggling to turn the front of her new window, called a treadmill, into an identical, well-known feature amongst its cars, as it can see the front window among all the new models in the car. In terms of dimensions, the spout is slightly larger. The distance between the two axles has increased by 4 centimeters. The C-rack or rear of the car is thinner and the new Seagro's new Aspendicure length is increased by 10 centimeters, which can be used to view a larger view of the outside environment from inside the car.
The use of small lights is one of the other features of the new Kia cars, which can be seen in the Aspire. Using the combination of the four chests on each side and the positioning of the main lights in front of the front window and the nose separation line from the hood, has given a different look to the new aerosol. Such a combination of lights and front lights can also be seen in Nissan Jokes.
The quality of the cabin has improved over the previous generation. In the dashboard, you can see a 7 or 8 inch touchscreen accessible to the driver and other keys on the dashboard thanks to the 10-degree angle of the entire panel towards the driver. Due to the increased dimensions of the car, the interior is also accompanied by an increase in volume. Emergency brakes, vehicle-to-vehicle maintenance systems, and blind spot monitoring systems are among the safety features embedded in the car.
Technical Details
| | |
| --- | --- |
| Differential | 2 differential |
| Cylinder | 4 |
| Number of valves | 16 |
| Horse horse | 6000/181 |
| Minimum engine torque | 4000/237 |
| Height | 1655 mm |
| Tire size | 225/60R17 |
| Maximum speed | 180 km/h |
| Acceleration | 10.4 |
| Fuel | 9.6 |
| Tank capacity | 62 |
| Brakes | ABS - EBD - ESP - ASR - BAS - TCS |
| window | Electric |
| lamp | Lamp Controls - Front and Rear Fog Lights - LED Rear |
There are currently no sales conditions for the selected car
Some text some message..